Alexandra Fusai

At the French Open (Roland Garros)
May 24th - June 6th, 1999
Paris - France - Europe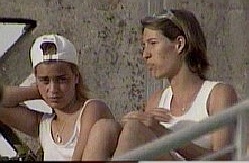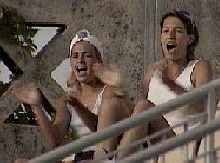 Can anyone identify these fans? If so, then please send me mail. I want to thank them for their joy!

And here's a treat: an Alexandra "movie"! Sure it's HUGE (about 1.4 MB), and takes FOREVER to download (very many minutes for most folks), and is only about 12 seconds long, but I like it! Thank you Vincent Girardin!
Want it? Click here!